Church Staff, Pastor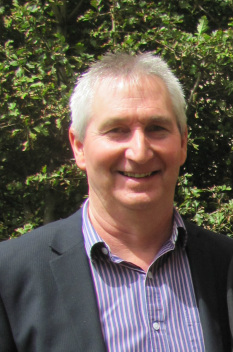 Reverend. Philip Jenkins

Phil was born in India where his parents were serving in mission with the Presbyterian Church of Wales. As a child he trusted Jesus Christ as his Saviour and Lord and spent most of his childhood and teen years in the UK in North Wales, moving to Cardiff University to study English. After teaching English for seven years Phil went back to study, completing a Master's degree in English and then a degree in Theology at Oxford University.

He met Cathie, his wife, in Cardiff and they were married in 1986. They joined AIM International in 1989 and left to serve in Namibia in South West Africa a year later. Phil worked with a national church in leadership training at the Evangelical Bible Institute, Rundu; Cathie was involved in primary health care teaching and clinics. In 1997 they moved to Windhoek where Phil led the AIM/SIM team in Namibia.

In 2002 the family moved back to the UK and Phil joined the staff of Highfields Church in Cardiff where he served as a minister until October 2015. Having accepted the call to pastor St Andrew's International Church, Phil and Cathie moved to Athens later the same month. They have five adult children, three of them born during their time in Namibia.



---
Church Staff, Worship Leader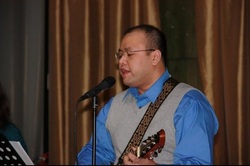 Christian Enrico Situmeang

Christian and his wife, Meggie have two wonderful little boys that are the joy of their lives. He is passionate about worship and leads St. Andrew's in worship at our two venues. Raised in Indonesia, Christian is multilingual and has lived in the USA. He is a great asset to the Indonesian Fellowship where he not only leads worship but is gifted in sharing God's Word. Christian plays a variety of instruments and works hard to help keep St. Andrews learning the latest worship songs from around the world, who is also active as a member of St. Andrew's Outreach Committee.
---
Church Staff, Administrative Assistant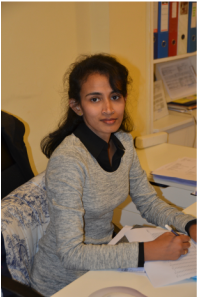 Sophia Knox Francis

Sophia was born and brought up in Kerala, a southern state in India. She did her Bachelor's degree in Accounting and Master's degree in Tourism Administration. During her final year's studies she married Justin; after completing her studies she joined him in Athens in 2002. Ever since she has been attending St. Andrew's International Church and is a regular member. She and Justin are blessed with two wonderful children Immanuel and Natalia.
Sophia started working in the church office in 2012 and maintains the administrative side of the church.
---